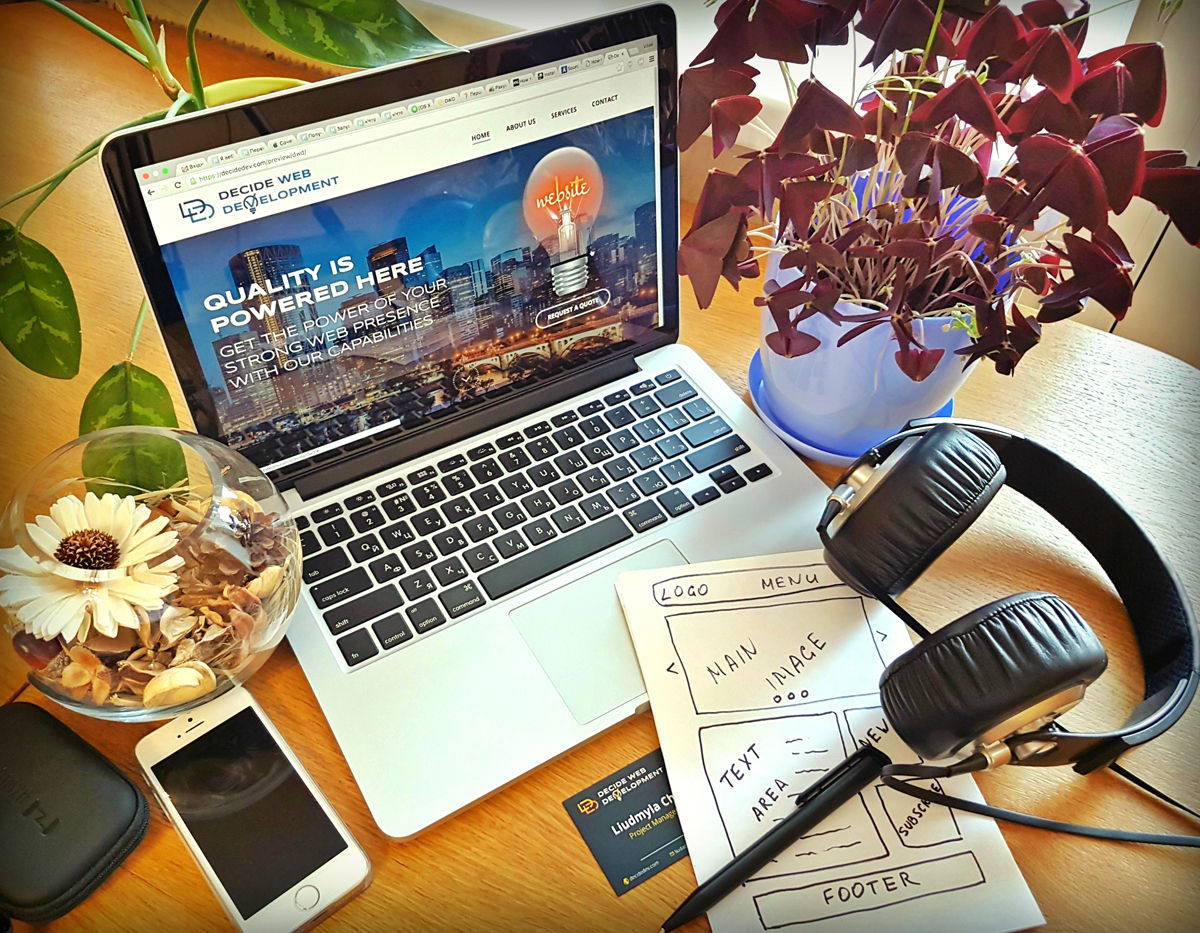 5 FACTORS SIGNIFYING SUCCESSFUL WEB DESIGN
Whether you're looking to improve your existing website or build a whole new one, it's important to understand what can entice your audience turning visitors into customers, so let's consider the following 5 factors signifying successful web design.
1. COLORS MATCHING BUSINESS GOALS
Colors have always been very powerful in terms of influencing and engaging people. There's no doubt they affect the way we perceive the world around us, which is why every business should use this to its advantage. Make sure your website involves your brand colors reflecting the message that your business sends out. If you want your customers to associate your company with health and wealth – go with green. Yellow will associate you with optimism and creativity. Involving blue in your color scheme will add in a feeling of trustworthy and responsibility.
Use colors to emphasize the strongest points of your business. You should consider using more than one color in your brand and website, especially when you need to place your brand elements on different backgrounds. This way you can always match it with one of your brand colors.
Of course, colors can't perform miracles, but they can surely give your business a boost in the right direction.
2. INTUITIVE NAVIGATION
Let's face it, time is a valuable thing. If you don't bother to preserve the precious time of your customers, someone else in your industry will, gaining appreciation and sales instead of you. Don't make your website visitors struggle to find the information they need, unless you want them to leave your site disappointed. No matter how complex your site structure is, make it simple and clear for your customers. Make sure the most important content (including contact information) is accessible via main menu. For long page layouts, it's a good idea to freeze header menu, so that it's available no matter what part of the page user is at, e.g.:https://decidewebdev.com. At the very least, repeat your menu items in the footer. Include an HTML Sitemap in the site footer and if your site has more than just a few basic pages to navigate through – add a site search somewhere at the top (which is easy to do with Google's free custom search).
3. VISUAL CONTENT
Fresh, original and visual content is a key to engaging your customers, because people don't come to your website to hang out – they come for information! You can't communicate with all the potential customers. You also can't guide them through what is offered by your company 24/7, but your website can. Isn't that amazing? Make sure to reach out to your target audience through your website by writing content that's enticing specifically to people you're aiming at. In your search for original content, don't ever copy someone else's text, you can always generate your own content upon a little subject research. Keep it clear and simple yet formal when appropriate. Update your site content as often as possible (once a week at the very least) to make your website live for users and search engines.
And lastly, make your content visual! It's no news that 90% of information that comes to the brain is visual, thus, modern design techniques are all about making the website visually attractive with images, videos and engaging special effects.
4. MOBILE-FRIENDLY DESIGN
Not only that it's now among Google's top SEO ranking factors, it's essential that you respect users who view your website on their mobile devices, as their number is constantly growing. Leaving mobile users with a desktop version of your website is absolutely unacceptable. Just imagine yourself viewing your website on a small device, will you be able to read the text and click any link without frustration? It shouldn't be that hard! People already got used to high quality user experience and they don't want to waste their time on something less convenient. Users are looking for great quality whether your company offers one or not. So, the bottom line is you need to optimize your site for mobile users. To check whether your website is mobile-friendly use this online test from Google.
5. THAT SPECIAL SOMETHING
A spark or a highlight (call it what you want). Your website may not have an original page layout, unique design concept or technologies involved, but it absolutely has to have that something special that makes you stand out from your competitors. This may be a matter of a tiny but powerful design element, a special effect or a feature that catches the eye and makes your site memorable. Add just a little personal touch and you'll see it paying off!
These factors are something every website owner realizes at some level, however unless they are taken care of, they may give users a wrong idea about your business. Consider the mentioned above design factors to get the most of your website design. But whatever you do, make it from the bottom of your heart, with your customers in mind and a company like Decide Web Development as your web design provider.